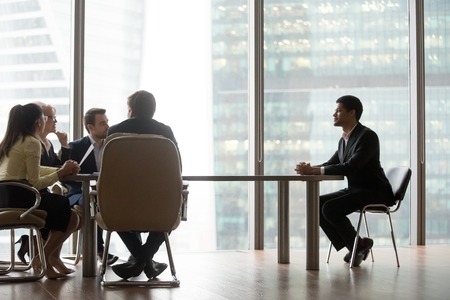 Notre regard sur ...
AccorHotels' shadow comex: simple PR operation or real contribution to the group's strategy?
Sébastien Bazin, Chairman CEO of AccorHotels, recently announced the implementation of a « shadow comex » dedicated to the generation Y. 
Specifically, it is a shadow executive committee – the same way there exists a shadow cabinet in United Kingdom acting as a parallel government of the opposition – composed of twelve employees, none of whom are older than thirty five. Chosen by the members of the executive committee, these seven women and six men – against two women and eleven men older than forty five in the executive committee – will have access to the same information to advise the latter in their decision-taking. 
« Everything that shall be decided will be submitted to them » indicated Sébastien Bazin, who presented the project during events such as the Women's Forum or the 01Business Forum.  
 The reason behind the creation of such a « shadow comex » composed of the group's young blood? « Embracing the digital revolution » in an era where « 80% of the companies are created by young people under the age of 35 », explains the CEO of AccorHotels. And to add « yet, at our company, more than 90% of the decisions are taken by people older than 50 ».  One can hardly be clearer.  
 With his to-the-point style and a strategic vision firmly targeted towards the digital and its new uses, Sébastien Bazin wishes above all for AccorHotels to stay competitive and innovative on a market increasingly taken over by online travel agencies and online platforms for rentals between individuals. 
This initiative, a first in Europe, left the media and business opinion leaders pleasantly surprised. For example, while Challenges explains « How Sébastien Bazin gives a fresh young impulse to Accor »1, Les Echos analyses « AccorHotels wants to involve younger generations »2. On Twitter too the idea was noticed by actors of the digital economy, as it was by Gilles Babinet, « digital champion » to the European Commission, who judged the initiative to be « very smart ». 
By launching this « shadow comex », Sébastien Bazin acts as a pioneer and realizes a nice PR operation. But not only. Beyond the good press, the idea strikes as surprising as it deals with decision-making at its highest level. Even some « spokespersons » from these generation Y entrepreneurs were taken aback. 
 And rightly so, as the « shadow comex » disrupts traditional hierarchical companies´ established codes. The same companies which, jostled by the digital revolution and social media, are beginning to question the traditional labour organization system. 
This decision was qualified by persons in charge of marketing, innovation or digital affairs with such adjectives as « disruptive », « beautiful » and even « brilliant » on Twitter, the blue-bird website users applauding this type of decision and wishing it was implemented in their own company. 
For instance, web users urged Orange, another company affected by digital issues, asking « When will we see a shadow executive committee in Orange? ».  
If the initiative can seem seducing, the question of its utility remains to be answered. 
A few wonder why these young people aren´t directly integrated within the company´s executive committee instead of creating and organizing this generational opposition. Isn´t the targeted aim, above all, to encourage heated debates in order to think outside the box and, in the process, to initiate a cultural change within a company´s structure?  
Others point out that the real innovation does not lie so much with age consideration but rather has to do with a state of mind. As such, won´t the 25 to 35 years olds chosen to be part of the shadow executive committee be more inclined to reproduce their elders´ behavior, or will they on the contrary be able to show the same boldness that characterizes Airbnb and other rebels of the net economy´s young creators? 
Perhaps this creation will have no significant impact in AccorHotels´ decision taking. Let us wait a few months before evaluation… 
However as for now, it wouldn´t be surprising for this shadow committee to be reproduced in other French and European groups. And could we dare to dream for the « generation Y shadow executive committee » to one day be the norm in companies decision making?