PMU
A barometer of the image in the media on and offline
Our mission: to give tools to the PMU, a major player and history of horse betting, and since 2010, sports betting and online poker, so that it can monitor, analyze and put into perspective its image and its evolutions on all media sources and formats.
CLAI has been supporting the PMU since 2011 in the monitoring and analysis of speeches in the media on and offline, through a barometric tool for quantitative and qualitative analysis, and ad hoc analyses (communications actions assessment, studies, and ad hoc monitoring).
Several thousand articles are subjected each year to a quantitative and qualitative analysis to assess the impact of communications actions initiated by the company, to identify weak signals, and to identify trends for the corporate image.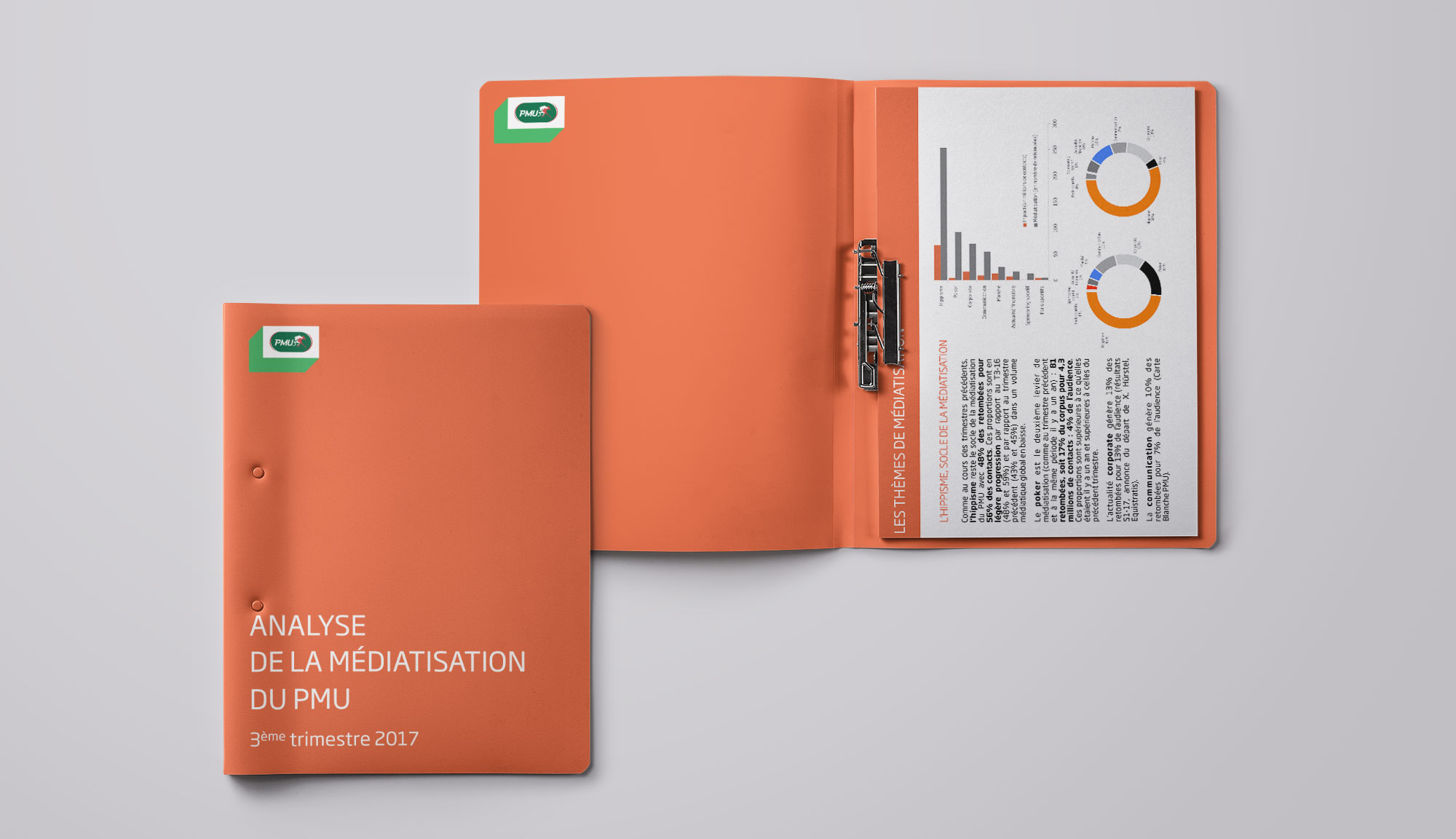 "The image barometer is a real tool for managing our media relations. How to capitalize on what works? What must we change to do better?  These are questions to which the barometer provides immediately exploitable answers."

Céline Gillet, head of the PMU media department